The Challenges of E-Procurement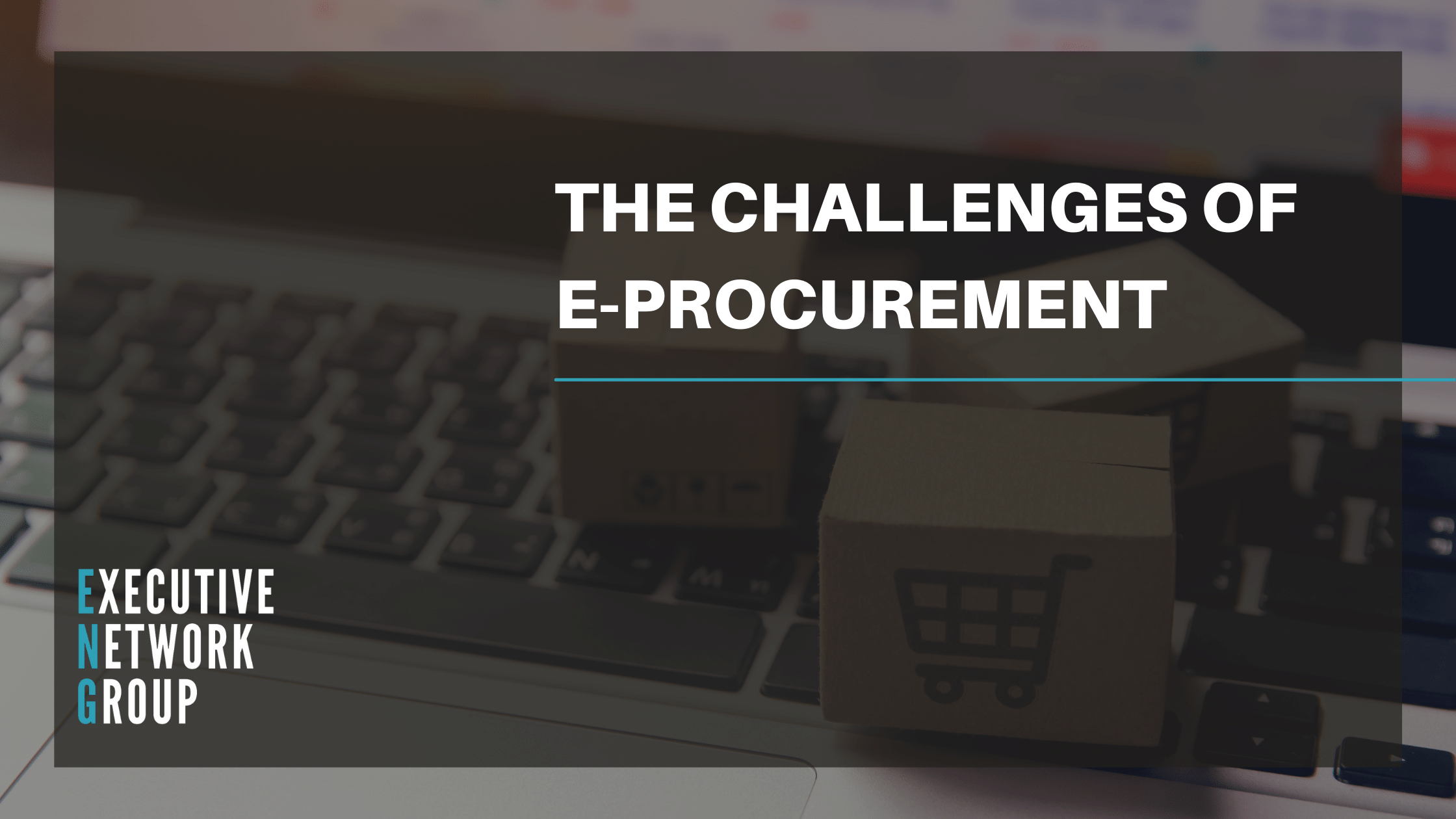 As the procurement sector continues to thrive and evolve - We move further and further away from traditional procurement methods and strive for innovation.
Over the last couple of years, e-procurement has become a mainstay in the repertoire of CPOs up and down the country - but what exactly is e-procurement and what are the challenges that purchasing professionals face when trying to make the most of it?
What is E-Procurement?
Similar to how e-commerce is trading made over the internet - e-procurement, or "electronic procurement", is the ordering, purchasing and requisitioning of goods and services for B2B online.
There are some stark differences between the two however, for example, e-commerce deals in the finding and configuring of prices for goods, while the latter doesn't - Whilst e-Procurement manages requisitions and manages online orders, whilst the former does not offer this.
According to TechTarget: "E-procurement started in the 1980s, following the development of Electronic Data Interchange (EDI). A decade later, improvements in EDI allowed organizations to develop online catalogs [Sic] for vendors. Today, e-procurement involves everything from supplier evaluation and selection to contract management, electronic orders and payments".
So what challenges do CPOs endure whilst using e-procurement?
Complex Systems
As technology becomes more advanced - the more complex it becomes. Failure to adapt to new software can seriously hinder e-procurement initiatives. An organisation implementing this method of procurement for the first time may run into difficulty installing and integrating the software - as well as training procurement teams and working with suppliers to ensure the running of this new system works for both parties.
Hacker Attacks
Anything that takes place over the internet is at risk of a cybersecurity attack, and e-procurement is no different. In 2018, a hacker broke into the Karnataka government's e-procurement site to steal crucial assets. According to The Indian Express: "Police said the hacker and his associates set up an elaborate system of routing the stolen money back through hawala channels — after it was initially moved from the e-procurement cell to an NGO's account in Nagpur in Maharashtra and the account of a private firm in Bulandshahr in Uttar Pradesh".
There are ways of ensuring that e-procurement systems are secure, such as ensuring that all staff are trained and up to date on cyber security measures, using secure Wi-Fi instead of public Wi-Fi, fully understanding the dos and don'ts of encrypting information, working closely with your IT department, always keeping backup information, and being responsible with passwords and usernames.
Staying engaged with small businesses
Unfortunately, small businesses may find it the platform difficult or may not be clued up on e-procurement as a function. This can create strains in the supplier-buyer relationship. Being approachable and understanding these issues can help you aid your smaller suppliers and helping them via onboarding can ensure business relationships remain fruitful.
However, don't let the above points put you off e-procurement. There are many more positive aspects of the system than negative - such as more control and flexibility over purchases, improved organisation, cost-effectiveness, better transparency, and shortening purchase cycles.
Supply Chain Digital echoes this - "Our research shows that procurement professionals clearly have differing priorities when it comes to eProcurement software. For some, cost savings and cost control are key priorities, while for others, making improvements to the way they source suppliers or eliminating manual data processes is more important. Whatever the end goal, individual eProcurement modules can help purchasing teams meet their challenges, while those taking advantage of the full suite of tools can benefit from the wider business benefits the technology enables".