Logistics and Transport Remuneration Report 2023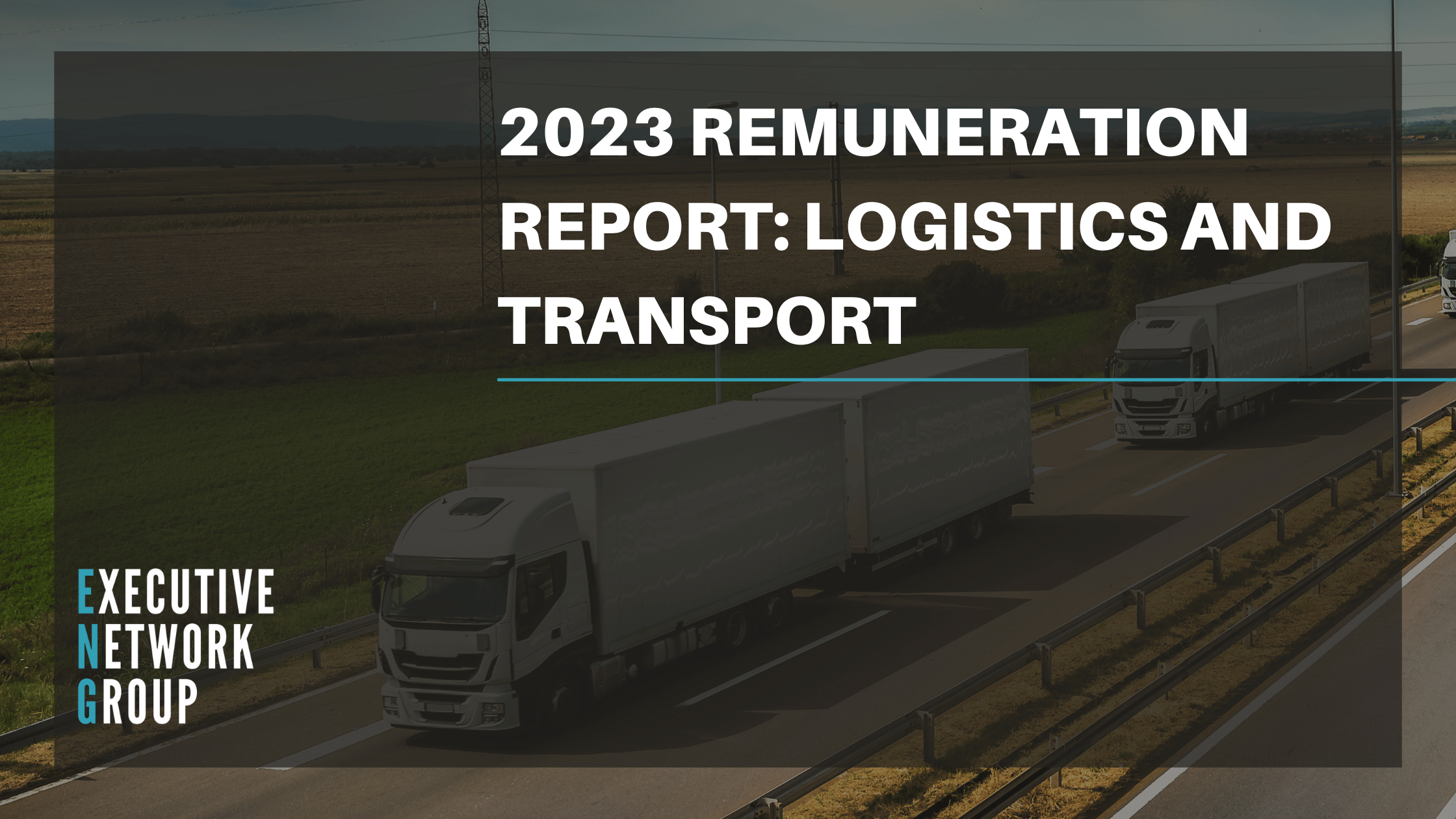 2022 saw an increase in outsourcing of specialist staff throughout the Logistics and Transport sector, due to the continued supply chain issues that look certain to carry on into the new year. These workers were drafted in to heal the skills gap in process automation, databases, artificial intelligence (AI), and environmental development. The industry also made great strides in its pursuit of NetZero with the development of autonomous vehicles, a leading factor.
Salaries have been given a boost with the cost of living crisis, the 'Great Resignation' and a vicious talent market all making huge contributions.
So how does the lay of the land look for remuneration packages for the Logistics and Transport sector in 2023?
This remuneration report, compiled by The Executive Network Group's Logistics and Transport division, is the result of data gathered from our external network within the Logistics and Transport sector.
Our gathered data ranges between - sub-sector, job title, location, base salary per annum, bonuses, years of experience, age, gender, ethnicity, religion, and physical/mental health to comprehend clear and realistic disparities and their impacts on remuneration. This data was assembled via our LinkedIn presence and networks through our brands and industry experts.
On behalf of Executive Network Group, we hope you enjoy our insight.
Follow the link below to access the free full copy of the report.
Contact Us
To discuss our findings - please contact our Head of Logistics and Transport, James Alexander Uddin. You can get in touch with James below:
T: 0121 726 6616 | M: 07734 936 589
E: james.uddin@executivenetworkgroup.co.uk
W:www.executivenetworkgroup.com/who-we-are/our-sectors-of-expertise/logistics-transport/
Connect with James on LinkedIn