HSE Recruitment Celebrates its 20th Anniversary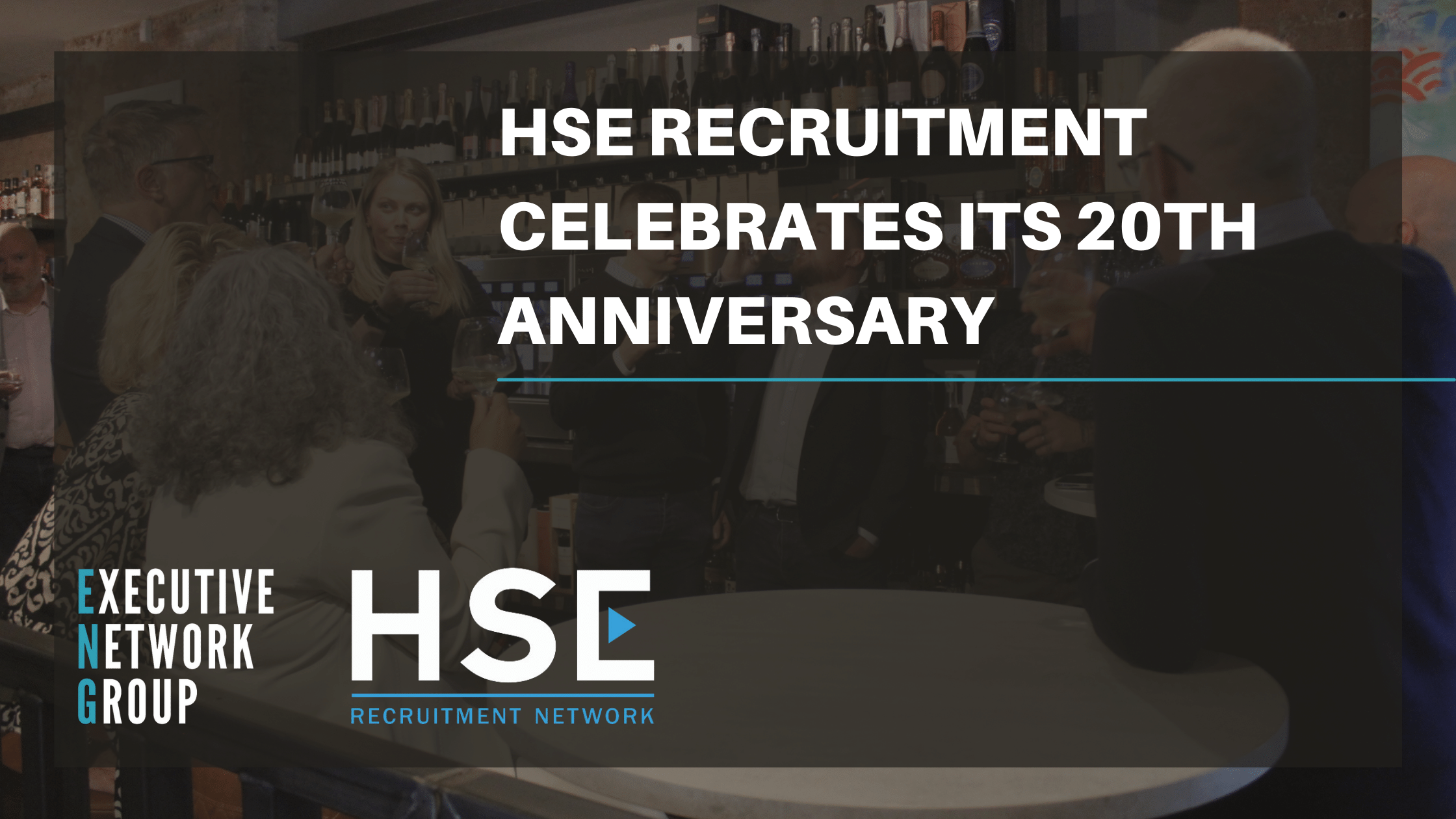 HSE Recruitment celebrated its 20th Anniversary on the 29th of September - with a huge celebration at Loki's Wine Merchant and Tasting House in Edgbaston.

We were joined by a host of candidates and clients both past and present who came together to toast one of Executive Network Group's most successful brands.
The attendees were welcomed with wine and canopies and indulged in a wine-tasting experience with one of Loki's most experienced wine experts and enjoyed the evening networking with industry peers alongside the HSE team.
To round the night off - a celebratory silent auction was held with prizes ranging from an evening stay at the Matara Centre in Gloucestershire, to dinner and drinks for two at Vinoteca wine bar and restaurant.
The auction, which was held in support of our charity partners SmartWorks and Primary Engineer, raised a fantastic £1019.16 due to generous donations from our guests - helped in part by a generous donation our Cheltenham Festival Tickets to auction from Lifetime President Tim Watts.
Our Associate Director Laura Aucott was thrilled with the turnout and the money raised:
"I can't believe HSE Recruitment is 20 years old this year. Over my 12 years with the company, I've seen us develop and grow and become the UK experts in Health and Safety. It was truly an honour to see so many of our previous and existing clients and candidates make their way to Birmingham to celebrate such a momentous occasion with us."

A huge congratulations to everyone involved with HSE Recruitment over the past 20 years. Here's to another two decades!