Heavy Construction Equipment Remuneration Report 2023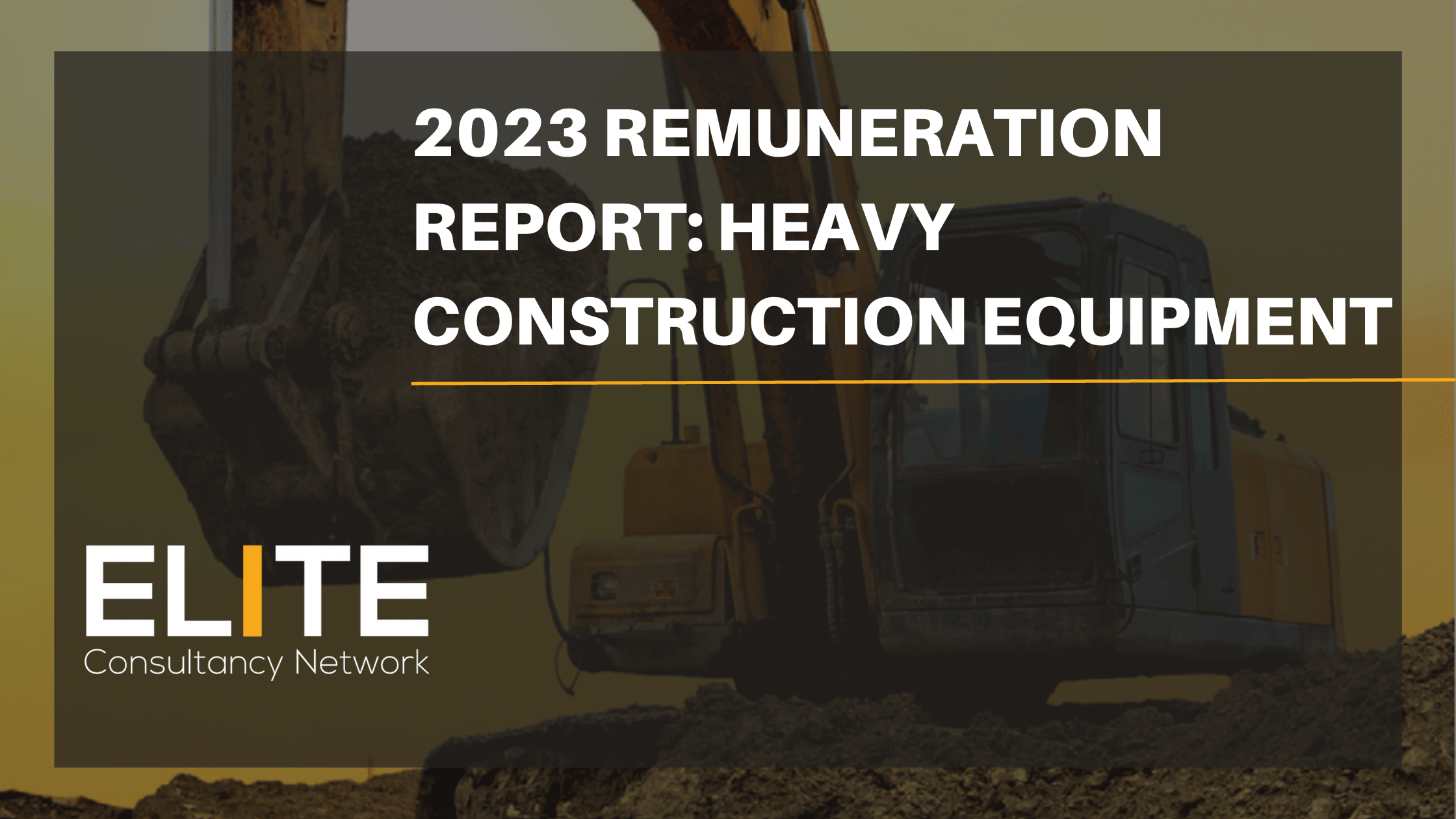 Over the last three years, the Heavy Equipment and Powered Access industry has seen unprecedented change and the impact of various world events shows no sign of slowing, the talent pool within the sector is highly saturated, however with new challenges come new demands, and as we end 2022 in a cost-of-living crisis, compensation packages are of utmost importance for many.
With many workers in the industry looking for new roles to keep up with the ever-increasing demands of living, we understand how important it is for businesses to align their offerings with the expectations of future and current employees. Many employees are rethinking their job searches, with many candidates seeking new positions that can offer them more than their current jobs, as opposed to accepting a similar position with similar benefits and salaries.
The Executive Network Group has created this annual salary report to enable organisations to benchmark average salaries by region across the heavy equipment industry in the UK. We have conducted a detailed survey through our networks, social channels, and additional research. In addition, we have included information about protected characteristics, including gender, age, ethnicity, religious affiliation, and disability.
On behalf of Elite Consultancy Network and Executive Network Group, we hope you enjoy our insight.
Follow this link to access the free full copy of the report:
Contact Us
To discuss our findings - please contact Elite's Managing Director, Simon O'Connor. You can get in touch with Simon below:
T: 01902 271971 | M:07866 996323
Connect with Simon on LinkedIn