Recruitment in 2022 - Is it a buyers' market?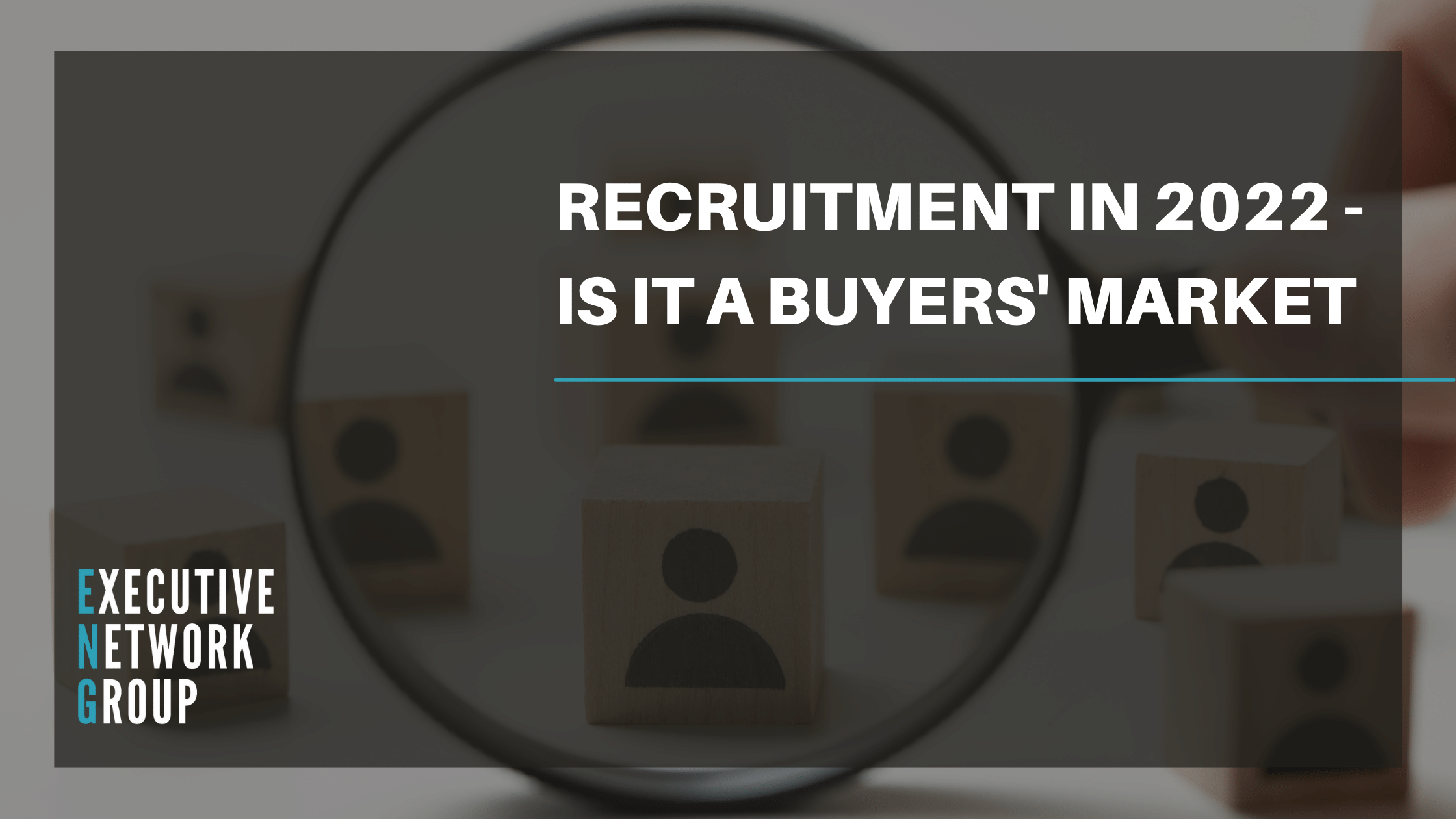 Unfortunately the answer is no....read on to find out why!
We all know what a turbulent few years this has been, and of course the Coronavirus pandemic has had a significant impact on the world of work. Within Health and Safety, we have seen real changes over the past two years, and clients are facing issues they hadn't necessarily seen coming as a result.
In my role I spend 95% of my time speaking to decision makers in the Health and Safety world, and it does seem that there is a perception out there currently that it is a "buyers' market" in regards to candidates. Many feel that due to a number of safety professionals unfortunately losing their jobs during the first lockdown period, combined with the current recession, that they will have their pick of candidates and they may even be able to bag a bargain in terms of salary.
Unfortunately – I've had to put them straight on this! Despite what many may think, the market is actually heavily weighted towards the candidate at the moment and clients need to ensure that their process is smooth and their needs flexible if they want the opportunity to grab someone good and take them off the market.
The main issue is that Health and Safety professionals have been treated (on the whole) very well during the pandemic. Having something health and safety focused take the world down for an extended period of time made companies realise the importance of retaining their Safety Managers and this means pay rises. Salaries have increased a huge amount since our last salary survey (take a look at the 2020 version below versus our 2022 version recently released).
This makes attracting passive candidates even harder than usual, as they need a very good reason to jump ship from a company that they know has looked after them and provided them increased salaries and support.
There is also an impact on active candidates – as many who were made redundant at the start of the first lockdown have been snapped up, so clients who are expecting lots of excellent ad response may be in for a shock! Job applications are on the up but usually from those who don't fit the brief, or in many cases aren't even qualified in safety – meaning clients are having to invest more and more time in sifting irrelevant ad response, when they could be focusing on more business critical duties.
The final issue facing clients, is that when they do have good candidates in the mix, they are losing them before offer stage due to long drawn out interview processes. We understand this reticence, many clients don't want to offer on virtual interviews alone and therefore are making candidates come onto site two, three or four times to meet people who (due to more flexible working patterns) aren't all on site at the same time. Critically we are now seeing the standard interview process being drawn out from the usual two to three weeks anywhere up to 12 weeks, and this is having a significant impact on the candidates' interest. Not only that, but this also affects the clients' perception in the marketplace and can severely damage their brand.
"A recent survey found that those who have a negative experience with a company tend to tell between 9 and 15 people. Whereas only 1 in 10 share a good experience or leave a positive review".
Drawn out interview processes unfortunately don't inspire confidence in candidates as it highlights potential communication issues internally and theoretically could show issues with decision making further down the line in relation to H&S.
This means it has never been more important to approach recruitment in the right way, and partner with an agency capable of not only reducing your time spent on the process, but one who can actively head hunt and attract passive candidates, protect your brand perception, help keep interview process running efficiently on time, and advise on current market rates and conditions - so that when you do find the right candidate you can confidently offer the appropriate remuneration (and be confident in an acceptance).
It's not all doom and gloom however! There is some exceptional talent still to be found out there and some great ways of selling yourself and your company in this sort of market. If you would like some support with market intel or your latest recruitment campaign you can get in touch with me by emailing laura.aucott@hserecruitment.co.uk
Let me know what you think below!