The ENG Football Team Make the National Finals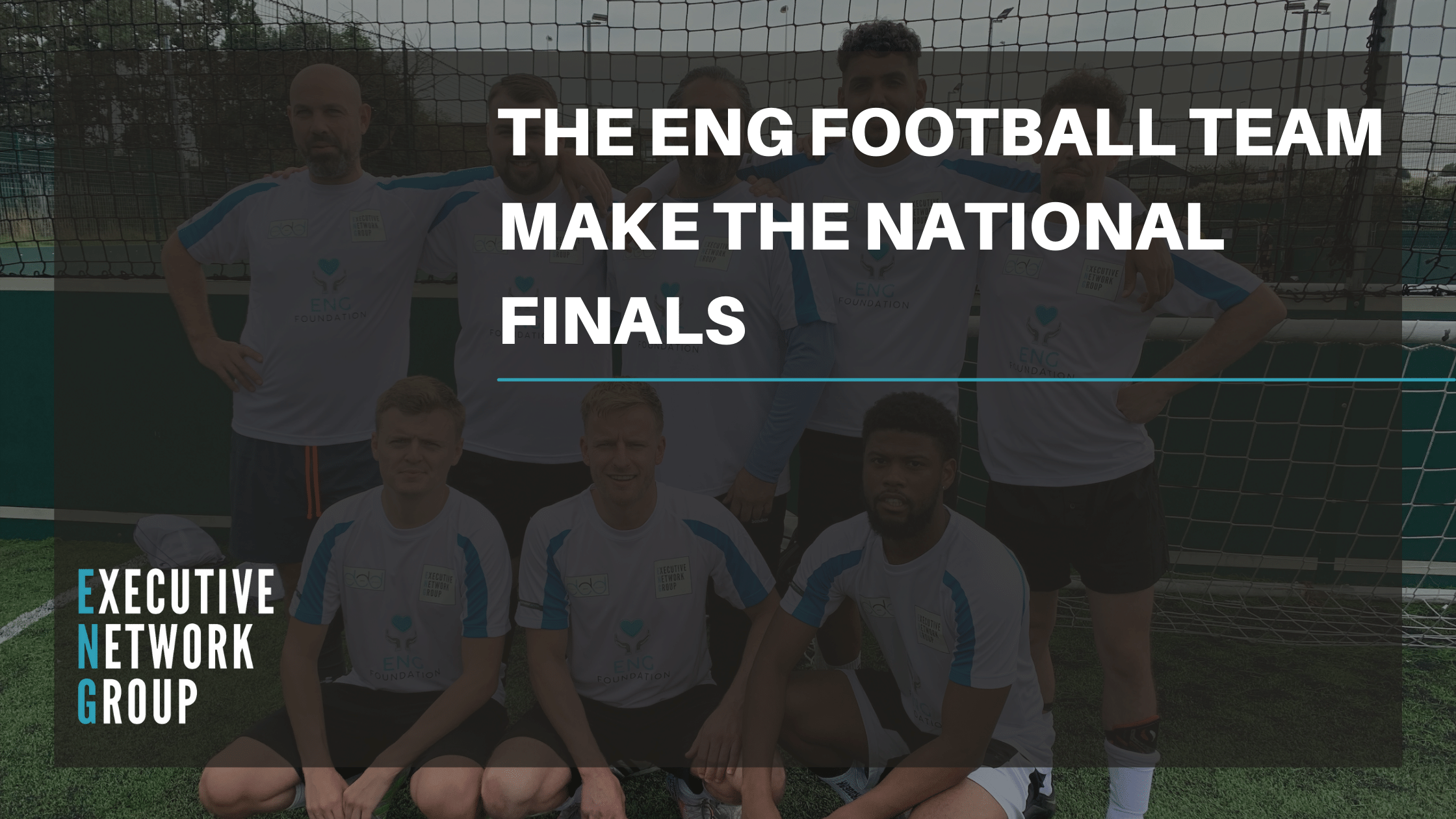 Team ENG came through the highly competitive 22-team Business Fives Birmingham Football Tournament to reach the National Finals - hosted in Leeds on the 18th of October.
The Executive Network Group (ENG) is proud to have several talented sports professionals that have competed or still competing at Top levels playing as part of the team. We are pleased to say this is just one example of our well-being strategy to support and encourage people to embrace physical activity and in this instance, compete.
The team was proud to be sponsored by Birmingham-based women's charity SmartWorks - one of our business' charity partners. Going into the finals, the team will be playing in support of our other charity partner - Primary Engineer, in the hope of raising funds to invest in this incredible initiative.
We shall be joined in the National Finals with - The AA, Evelyn Partners, W.G Davies, Dunbia, Financial Force, BHP, Commercial Finance Partnership, CMS, MERJE, BakerHicks, Acora, FANUC, JMW, Pareto, Fox's Burton Biscuits, CMAC Group, Sandcastle Care, Grant Thornton, Ocorian, Aflac, Belfast City Airport, Energia Group, Thompson Aero, Sagars, BDO, Whittam Cox, TorrWaterfield, Blue Light Card, Mattioli Woods, Glass Systems, Black & White Engineering, Metnor Construction, DAC Beachcroft, Arup, Target, & Amey.
So naturally, Team ENG will be running around trying to close some executive-level business as well as score goals 😊
To find out more about Team ENG and to set up any friendlies - get in contact with Alex Grover at alex.grover@executivenetworkgroup.co.uk.
We are also set to play Pertemps ERP (part of Network EMEA), who have kindly offered to put us through our paces in preparation for the National Finals. This game will take place on Wednesday the 12th.
Meet the Team:
0 - James Uddin
1 - Danny Woodcock
6 - Andy Swann
7 - Sam Perry
8 - Adam Martin
9 - Ryan Evans
11 - Leonardo Torres
96 - Ryan Shaw