Health and Safety Remuneration Report 2023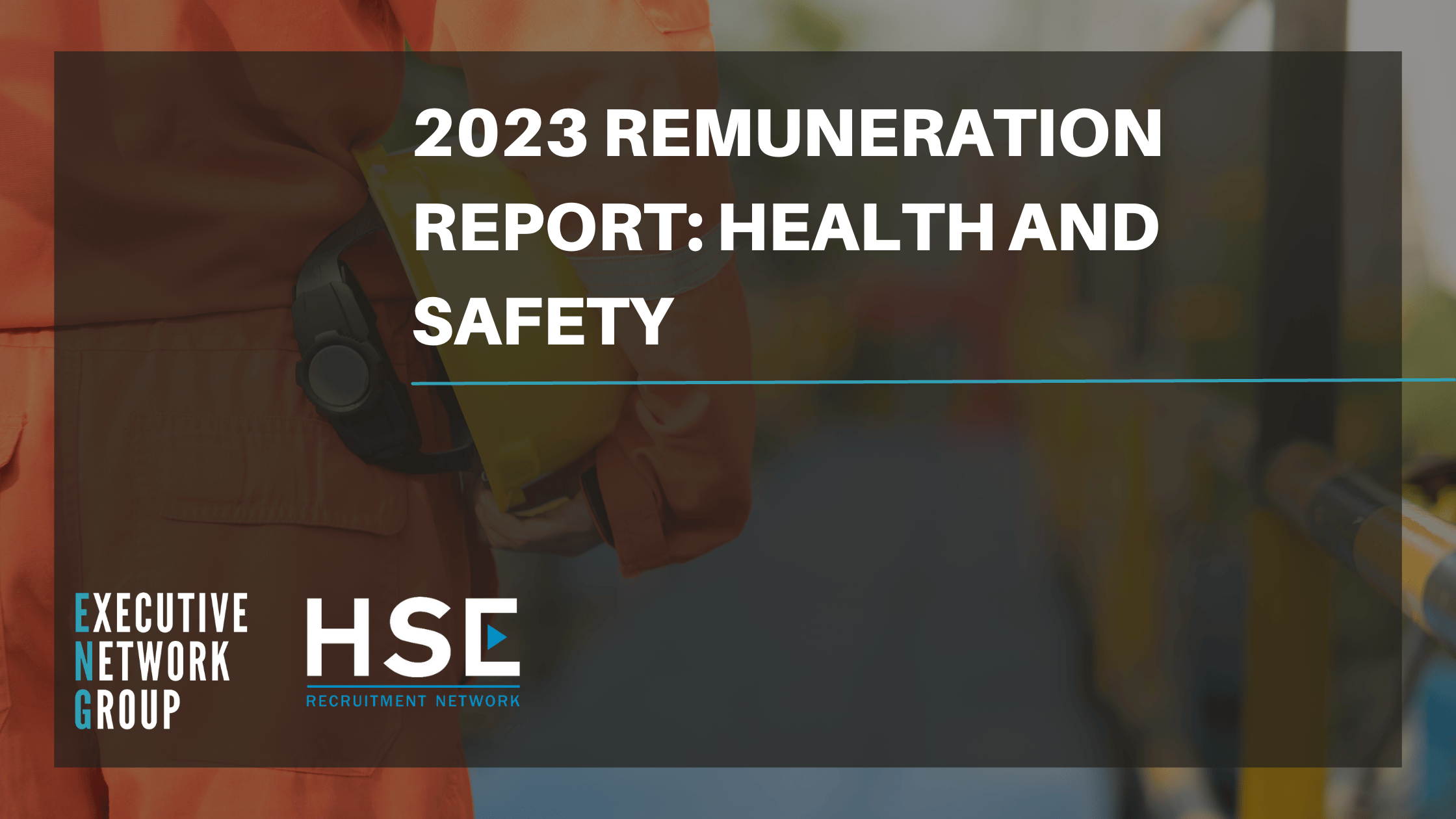 This year has seen hiring confidence increase across multiple sectors. Recruitment demand has soared in 2022, which demonstrates real buoyancy in the safety recruitment market following the events of the last few years. Salaries have inflated by an average of 15% to align not only with candidate demand, but the rising cost of living as a result of the geopolitical state.

We have seen candidates feeling somewhat ambivalent during their search process, with many only wanting to progress their career in upwards steps on their trajectory as opposed to accepting offers at the same job level.
As many clients within Construction and Manufacturing align with their stakeholders and consumer expectations, we have seen a rise in Environmental and Sustainability Manager roles to assist with ESG strategies.
To give both our client partners and candidates an insight into remuneration in safety, with an accurate benchmark for 2023 we conducted an in-depth survey through our database and social channels. In addition to salaries and desired benefits, we captured data around protected characteristics such as gender, disability, religious affiliation, age, and ethnicity.
On behalf of the The Executive Network Group and HSE Recruitment Network, we hope you enjoy our insight.
Follow the link below to access the free full copy of the report.
Contact Us
To discuss our findings - please contact our Associate Director, Laura Aucott. You can get in touch with Laura below:
T: 0121 454 5000 | DD: 0121 726 6617
E: laura.aucott@hserecruitment.co.uk
Connect with Laura on LinkedIn
Complete the form below to access the free full copy of the report.